I know mot everyone celebrates Christmas, but for those of you who do, or even if you don't, I hope you all enjoy this Christmas spirited post! I, for one am very excited to set up the tree, watch Christmas movies while it snows (hopefully) and bask in the smell (and taste) of snowflake shaped Christmas cookies!
My favorite Christmas movies:
I would love to hear what other people's favorites are too! I'm always looking for a good movie to get me excited for the holidays.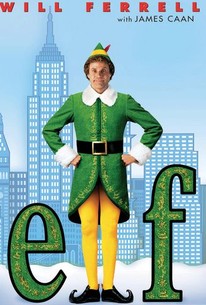 Elf has, and hopefully will never, disappoint to make me laugh.
My favorite Christmas food:
Bark A.K.A. Christmas Crack lives up to its name. Not that I can say that I've ever tried crack, but I mean this stuff might be almost as addicting. A layer of saltine crackers on a pan, in covered in a mix of melted butter and sugar, chilled and covered in a layer of chocolate and sprinkled with chopped almonds or crushed candy canes. I swear a warning should come with it because it is irresistible.
My favorite Christmas apparel:
I love winter fashion and will definitely be adding some posts related to that topic in the future, by as this is a Christmas post I will try to stick to the topic. I am a very picky person when it comes to what I wear, but I love the idea of cute and ugly Christmas sweaters.
I recently bought a pair of fleece onesie Christmas pajamas that are printed in Christmas lights. They are so ugly and cute at the same time. And yes, maybe I look like a giant baby but hey, they're SO comfy.
I found mine (in adult sizes) at Francesca's , whereas these are from Sears in the Junior section, but they are fairly similar (minus the feet).